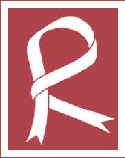 ...................
Saturday, 13 January 2001 02:04 PM

Why British Airways Stops Flight to KLIA?
British Airways(BA) has suspended flight to KLIA.
Why the announcement made once PM touch down from flight at KLIA after tour of UK and Bosnia?
EU community, represented by Tony Blair, gives DEADLINE to PM to resign by Dec 1 2000. If not, EU is serious in pulling their investments out of Malaysia.
The suspension of BA flights to KLIA is the first major slap to PM as it was announced once PM arrives in Malaysia.